iPhone has become one of the world's leading smartphones and has gained millions of fans around the world. Location services is a feature in iPhone that enables applications to quickly approximate your physical location and provide value added services based on that location. For example, a Search app might access your location to provide local shops or websites relevant to your query. However, if you are not comfortable with applications using your physical location to provide location services, you have the option of turning off location services in iPhone. Learn to quickly turn off location services in iPhone to prevent apps from accessing your physical location to answer your queries, etc.
How to Turn Off Location Services on iPhone
1. Search for the Settings icon in your iPhone. The icon looks like this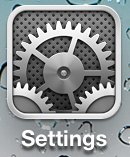 . It is typically located in the home screen and has a gear icon.
2. Click on the Privacy option found in the Settings home.
3. Click on Location Services, which will open up your current status for Location Services.
4.  If your Location Services stratus is ON, this screen will display all the apps that have tapped into Location Services to enhance your app experience. If you are concerned about specific apps using Location Services, consider toggling OFF those apps under Location Services, instead of shutting down. In many cases, Location Services can be useful, for example finding interesting restaurants near your current location, etc. But, if you want to turn off Location Services, entirely, toggle the Location Services option at the top of the screen to off. All apps will be barred from accessing your Location to provide in-app services.
Turn Off Location Services on iPhone
Were you able to turn off location services on iPhone? Do you find location services useful on your smartphone? Share your thoughts with our readers below.
Related Terms:
how to turn off location services on iphone
how to turn off location on iphone
how to turn off location services on iphone 4
iphone turn off location services
how to turn off current location on iphone
turn off location services iphone 4
how to turn off location on iphone 4
how to turn off iphone location services
You may also like to read: