iPhone has become ubiquitous to streaming music, taking pictures, interacting with applications. iPhone video recording has also become very popular. The video recording feature found in Apple iPhone enables smartphone users to conveniently take videos from their device and share it on Facebook, Twitter, Email and other platforms. There are many smartphones in the market today and what sets iPhone apart is the integrated platform it offers and the robust technology that drives the Apple iPhone smartphone. Once you take videos with the iPhone, you can share it easily by uploading the video to your favorite video service like YouTube, etc. Be sure to setup mail on iPhone and also log into your favorite social network. To check the total number of videos in iPhone, follow the simple steps outlined below.
How to Check Total Number of Videos in iPhone
1. Search for the Settings icon in your iPhone. The icon looks like this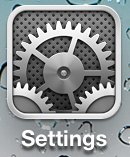 . It is typically located in the home screen and has a gear icon.
2. Choose General to see some of the most common statistics about your Apple iPhone and view important options.
iPhone Settings
3. Choose
About
to view total number of songs in iPhone
.
You can do many other things in the General screen – You can turn on or
turn off Siri
and update software to the latest iOS released by Apple.
iPhone Settings General Option
3. In the About screen, you can view many stats about your Apple iPhone including total number of videos in iPhone, next to the Videos option. You can also view total number of songs in iPhone in the same screen.

Check Total Number of Videos in iPhone
As power Apple iPhone users you have probably taken hundreds of photos, installed numerous apps and taken a lot of videos. Check out how many total videos you have in your iPhone.
You may also like to read: