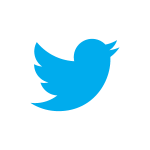 Twitter is a vibrant social network that has become a fledging social network of information, news, and opinions from across the world. Many businesses have embraced Twitter. As a business owner, or as an individual you might be interested in showcasing your Twitter tweets to your website visitors. Twitter has enabled the community with the Twitter Profile widget that you can conveniently add to your website or blog. Your website or blog visitors will be able to read your tweets outside of Twitter.com and can follow you. Follow the simple steps outlined below to add Twitter Profile Widget to your website or blog.
How to Add Twitter Profile Widget to Your Website or Blog
1. Go to Twitter Resources and log into your account. You will see a Widgets tab. Click Create New.
2. There are different Views you can choose including User timeline, Favorites, List and Search. If you want to showcase your Twitter profile, select the User timeline view and put in your username.
3.  You can customize the Twitter profile widget height, width, color schemes and more in accordance with your website layout and color. Once you are ready, click Create widget. A box will appear below the Preview of the Twitter Profile widget. This will contain the embed code you need to add Twitter Profile Widget to your website.
4. If you want to add Twitter profile to your website or blog, log into your server and paste the above code into the webpage. If you don't maintain your website, send the code in an email to your webmaster and it will take them a few minutes to incorporate the Twitter profile widget into the website. For a preview of how our Twitter Profile Widget looks, take a look at the sidebar on the homepage. Do follow us on Twitter here.
Getting Started – Add Twitter Profile Widget
Do you use Twitter for yourself or your business? Did you add Twitter Profile to your website to showcase your tweets to your website visitors. Share your thoughts about Twitter in general with our readers below.
Image Credit: Twitter
You may also like to read: