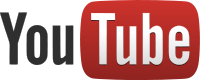 If you watch Indian TV Shows, YouTube is the perfect place to find full-length, high quality episodes of your favorite Indian TV Show. Previously, users had to search for Indian TV shows and find episodes in part because of the 10min per video limit YouTube had enforced. There have always been Indian TV Shows on YouTube although there was no central place to find your favorite show. Now you can watch Indian TV Shows and discover new Indian TV Shows through the YouTube Other lnaguages Tab that conveniently allows you to discover new Indian TV Shows in different languages. The official Google blog notes that over "19,000 Indian TV Show episodes full episodes of 300 programs in six different languages (Hindi, Tamil, Telugu, Bengali, Gujarati, and Punjabi)" have been added to their catalog. As is YouTube has some great home amde videos, and now that TV Channels have come on board it makes it a lot easier you catch up on that favorite serial you missed out on.

It is no surprise that Youtube content partners (TV Channels in this case) like Vikatan, Sony, Star Vijay have capitalized on the growing interest of users online to make money through traditional advertising – video ads and overlay text ads. There is no doubt that the audience for these shows is much beyond India as the NRI audience has access to many Indian Channels through partnerships with Dish Network, Direct TV, etc. It will be interesting to see how the shift in viewrship affects these networks as people can increasingly access these shows online for FREE, while they have to pay networks a monthly fee to watch channels. The cannibalization of viewership might not be evident instantly, but there are bound to be few people who would disconnect their subscription and switch to YouTube or demand revenue sharing from these geographies given the intricate content syndication relationships Content producers have globally.
Watch Indian TV Shows Online (YouTube) – List of some popular Indian TV Shows
Thendral
Thirumathi Selvam
Pirvom Santhipom
Saravanan Meenatchi
Lollu Sabha
Bade Ache Lagte Hai
Kahani Comedy Circus Ki
Adalaat
Parvarish
Dekha Ek Khwaab
Sindhuram
Rani Gari Katha
Seethamma Maayamma
There are also some Gujarati, Punjabi and Bengali Indian TV Shows.
Watch Indian TV Shows Online (YouTube)
Do you watch a lot of Indian TV Shows? If yes where do you watch it – online or your TV? Now that many great Indian TV Shows are online, will you start watching any of these shows. Do share your thoguths with our readers below.
Image Credit: YouTube
News Tip: YouTube Blog
You may also like to read: