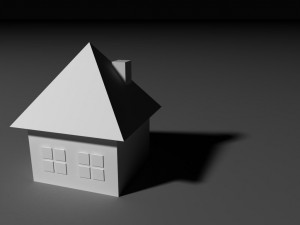 A home buyer, just starting out in life, decides to buy his/her first home. This is how the concept of "starter house" or starter home got started. The concept of a starter home was born after World War Two, when the soldiers returning home would buy a small house on the G.I. Bill.
Many lower cost suburbs were built around that time, and entire neighborhoods would be made up of young couples and first-time home buyers just starting out. Since property values have increased dramatically, this is now most often not the case. Instead, the starter home will be a small one or two bedroom home in a lower cost neighborhood, and sometimes it is an older home which may require some repairs. For a couple willing to work hard, an older home can be purchased as a starter home, and small improvements can be added over several years, allowing the couple to sell the starter home at a nice profit when they are ready to move on to a larger home or a home in a better neighborhood.
It is not considered wise for those who buy a starter home to make major improvements on it or take a big home mortgage for a starter home, unless they decide to keep it for many years. A lot of attention should also be given to the type of homeowners insurance the home buyer should get as it is an important part of the decision making process of buying a starter home. If a great deal of money is spent on major improvements for a starter home, it may not be regained when the property is sold, if other homes in the neighborhood are not as improved the home buyers' starter home.
For a busy home buyer who doesn't have time for property maintenance or lawn care, and do not yet have children, a condo is the perfect starter home . It is really up to the individual taste and needs of the family or single person who is looking for a first home or a starter home. A professional real estate agent is needed who will take the time to work with the home buyer to find the perfect starter home . An experienced agent will have the knowledge and wisdom to guide the first time buyers to making a decision that is right for them.
Image Credit: http://www.sxc.hu
You may also like to read: